Lottery Heroes Review: Top 5 Features Of This Online Lottery Operator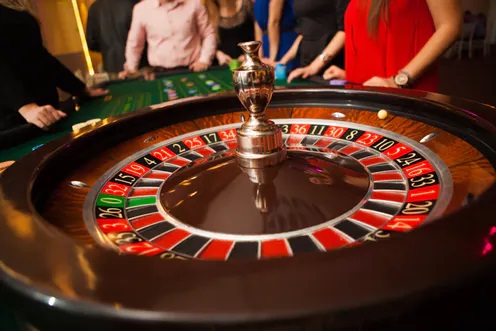 Lottery Heroes is a commendable online lottery agent that is favored by players from all over the world. It allows players to participate in lotteries in different countries. The players can play these lotteries from anywhere in the world. So, if you have ever thought about trying to win the lottery but were unable to do so due to where you live, you can live your dream through Lottery Heroes.
This lottery operator is one of the best for many reasons. One of the most prominent ones is its secure platform and regulatory status. You can enjoy playing in multiple lotteries from all over the world without any worries because of the firm regulatory status of the agent. Let's take a look at some other features of Lottery Heroes. 
Top 5 Features of Lottery Heroes 
21 Different Lotteries
If you have even the slightest interest in lotteries, you would know that there are many different types of lotteries in the world. Lottery Heroes supports 21 different lotteries from all over the world so that players can enjoy participating in them. So, if you are wondering, "Can I play Mega Millions from South Africa?" the answer is yes. Lottery Heroes offers a variety of lotteries including Mega Millions, Euro Millions, Powerball, etc. You can create your own combinations and enjoy participating in multiple lotteries at the same time.  
Side Games and Scratchcards
In addition to the amazing range of lotteries that it offers, Lottery Heroes offers a series of side games to entertain the players. You can enjoy winning instant rewards from the various scratchcard games that it offers. This lottery operator provides users with nine different kinds of scratchcard games. In addition, you can also enjoy playing different card games for free with other players. These games serve as great entertainment for when you are waiting for the lottery results. 
QuickPick and Multi-Draw
Lottery Heroes offers many features and facilities that make playing the lotto easy for players. Two features that are really helpful for players are QuickPick and Multi-Draw. The QuickPick feature picks a random set of numbers for the player to enter the lotto. Since picking the numbers for participating in the lottery can be quite stressful, this feature is very helpful. The multi-draw feature allows you to increase your chances of winning a prize. With this feature, you can play multiple lotteries with the same number. So, if you have a good feeling about a number, why not try it with all the lotteries that you want to play?
Bonuses
This lotto agent knows how to keep its customers happy. Lottery Heroes offers the chance to win free lines on the purchase of specific lottery tickets. These extra lines are called HEROPICKS, so, for instance, if you purchase 12 Oz Powerball lines, you will get 4 HEROPICKS for free. Moreover, it also gives free scratchcards on purchases over 20 euros. 
Easy Banking
Online lotto agents require you to use online banking options to pay for your purchases and to receive your winnings. Since players make purchases almost daily, Lottery Heroes offers easy online banking methods. It can be annoying to undergo a long and complex process for every transaction. Moreover, if the agent does not accept your preferred method of payment then you will need to create another account for banking. Lottery Heroes accepts payments from many different credit and debit card companies including Visa and MasterCard. The awards that you win from lotteries and other games are also instantly transferred to your account. 
Final Words
And there you have it. The top five features of the best online lottery operator that you can sign up with. These 5 features only provide you a quick glimpse at what this lotto agent has to offer. With a reliable customer support team and a wide range of lotteries and games, this operator is a great choice for all lottery players. The best part of this online lottery operator is that it offers a completely secure and regulated platform so players can enjoy the games with a peaceful mind.