Eradicate Boredom From Your Life With Online Rummy!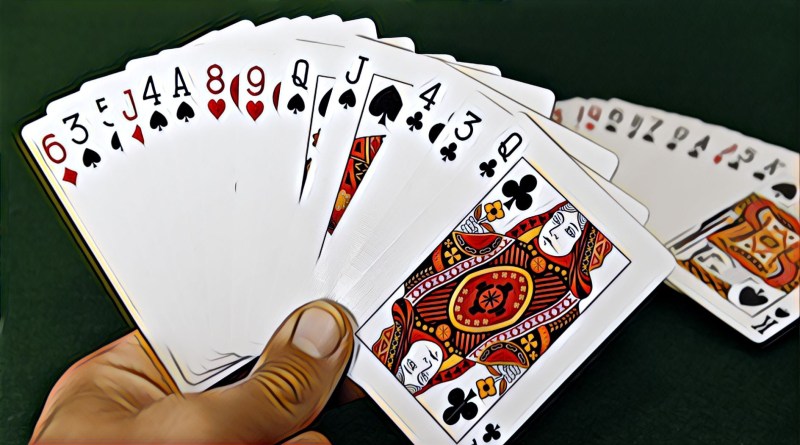 In today's hectic life, the short leisure time that we get is a big deal. Most of us waste this time in complete boredom thinking of what to do? If you too are going through this phase, there are a lot of online, productive games out there to help you! One such game is online Rummy.
The chances are high that you are already aware of it. If not, then do not fret, because we can let you know why it is one of the best options available and why is it so popular?
Online Rummy is a card-based virtual game which can be played among two to six players. Generally, each player is dealt with 13 cards. Two decks are made available for the picking and discarding of cards simultaneously. The players have to arrange these 13 dealt cards in two valid sequences that include at least one pure sequence. If a player does it first, he can declare the game and thus, win.
A sequence is a set of 3 or 4 cards with consecutive numbers and same suit, such as – 4 heart, five heart, six heart, etc. A pure sequence is a sequence without a Printed Joker or a Wild Joker. This is the basic method; you can learn more about the game by playing it or reading about it!
Why Is Rummy One of The Best Options?
Engagement: Rummy is an engaging game that keeps you at the edge of your seat the whole time. Anyone can win the game if they have the right trick up their sleeve. The game is full of suspense and thus keeps everyone on their toes, making it exciting. The fast pace and continuous movements of the game need your constant attention and help keep your mind off other things.
Convenience: With the latest trends and technologies, online Rummy is now even more convenient and exciting. It keeps you just a few clicks away from the game. You do not have to wait for your friends or family to agree to play the game. You can just play it with strangers on the web!
Improvement In Skills: Various websites or platforms provide you with different opportunities to hone your skills by playing the different Rummy variants. This improves your mental capacities, too, as Rummy is a kind of efficient mental exercise.
Maybe, some side income? : If you improve your Rummy skills with regular practice and genuine interest, you can even earn a reasonable amount of money with the help of registered online rummy platforms. Remember, Rummy is 100 % legal.
Familiarity: It has been a traditional Indian card game that brings you the nostalgia of good old memories. A lot of you guys might be familiar to the game because of family game nights or playing it during festivals! This helps put your mind at ease & also brings a feeling of comfort.
Conclusion
Online Rummy is, without any doubt, an entertaining, thrilling and exciting game that evokes your attentiveness, observation, mental abilities and other essential skills. With this fun and engaging game, you will utilise or live your leisure at its fullest.
So, why waste your spare time in mere dullness and monotony when you have an option to fill it with an exciting game of Rummy?